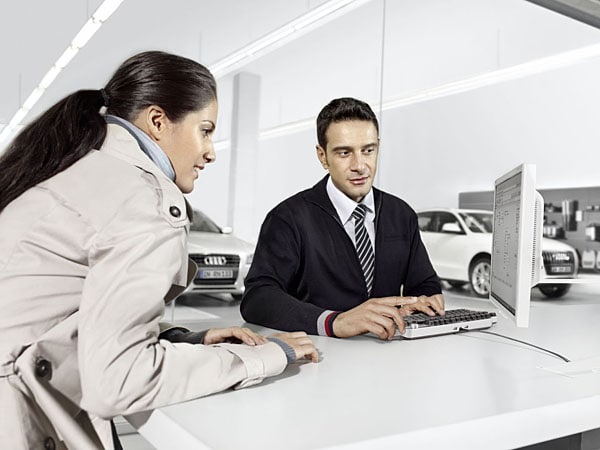 Save Time. Apply for Audi Financing Online!
Applying for auto financing can be one of the longest processes when it's time for you to buy your next car, but it doesn't have to be. Save time and apply for Audi financing from the comfort of your office or couch before you visit our dealership in Irondale. At Audi Birmingham, we pride ourselves on creating a one-of-a-kind customer experience and that all starts with offering you a way to spend less time waiting at our dealership.
Why Apply for Audi Financing Online?
Our secure online Audi finance application offers you a new way to get into your next car. Fill out the form before you leave for our dealership and we'll have a head start on getting you the financing you need to take a vehicle home. Whether you're looking to buy or lease, whether you're looking at new or used, use this form to get the financing you need today!
Why Finance My Car at Audi Birmingham?
When you apply for financing at our dealership, we can take advantage of our large network of lenders to get you the best possible deal. We'll present you with whatever options are available so you can make the best possible choice for your lifestyle and budget. What's more, we'll do all the work so you only have to fill out one application to get all of your financing options.